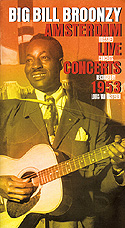 This double CD, featuring live performances by Big Bill Broonzy, was released as a box set by Ace records in the UK and Munich Records in the USA. "Big Bill Broonzy: Amsterdam Live Concerts 1953" contains 25 songs - and very typical storytelling between the songs - and is a delight for fans and non-fans alike. The CDs come with extensive liner notes about Broonzy's legacy and his little-known second life as a European as well as dozens of previously unseen photos.
After an afternoon performance in Holland in 1953, Broonzy was taken to a pub in Old Amsterdam. When he was asked to sing a few more songs, to the surprise of his Dutch friends, he refused, explaining that he w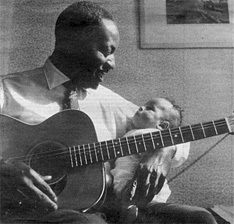 as afraid he'd be arrested for being black. After he had been reassured that there was no reason to fear such an event in the Netherlands, Bill played for over an hour.
Bill's experience of Europe, particularly in the the Netherlands, was very different to that he had experienced in the USA. Jim Crow racism was non-existent and Bill felt very much at home.
In a lesser known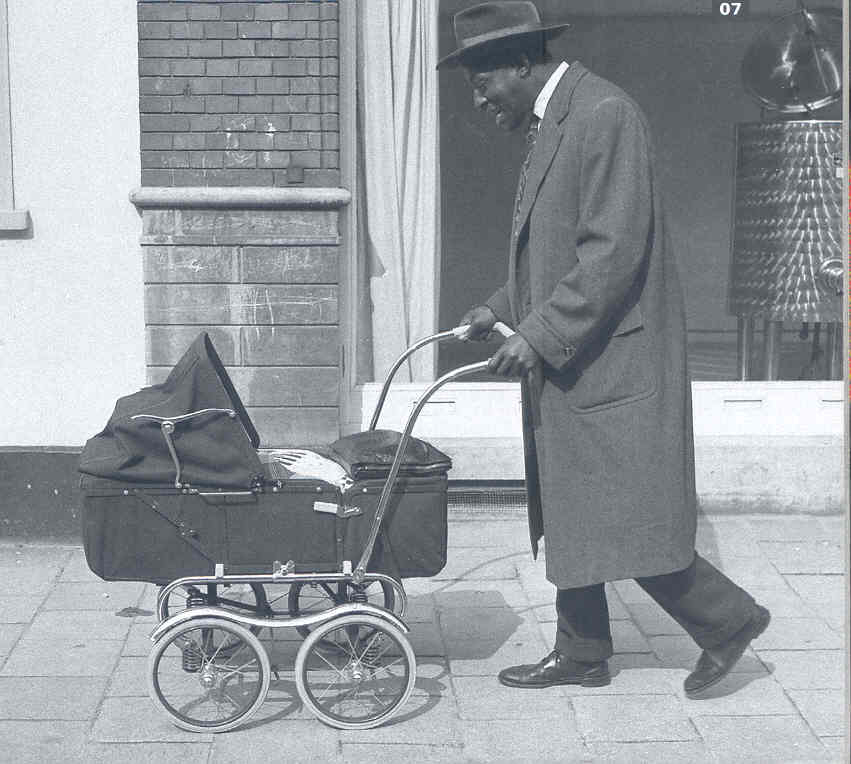 aspect of his life, he met and fell in love with a Dutch girl, Pim van Isveldt. Together they had a child named Michael who, now of course a grown man, still lives in Amsterdam. The pics on the left show Bill with Pim and Bill doing pushing duties with Michael's pram.
The guitar on the left is a Martin model 00028, a beautiful instrument. Bill played one of these from the 1950s to his death on 15th August 1958.
---